Almost – a Nikon Coolpix 600
Before I had written my report, I did not know that the Nikon Coolpix 600 is not "alone" in the World!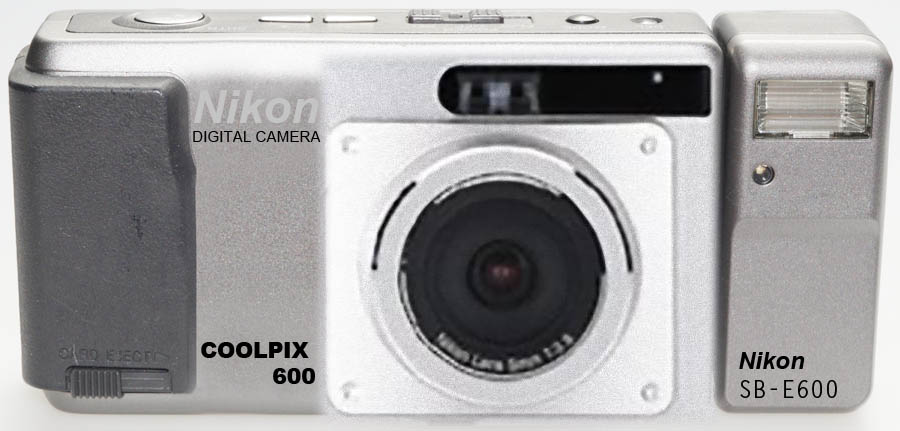 Faked "Nikon Coolpix 600"
Hurray, I got the real one in September: Nikon Coolpix 600:
If you have a look at the Panasonic PV-DC 1580 from above, it is clear that there is at least one Nikon Coolpix 600 clone. I was able to get a – the full name – Panasonic PalmCam DIGITAL CAMERA PV-DC1580. The Panasonic is also mentioned here:
http://www.digicamhistory.com/1998%20L-N.html
I guess, that Panasonic is the manufacturer of the Nikon Coolpix 600 too. So the Coolpix is the clone! OK, I would love to get the "original" Nikon Coolpix 600 one day. But so far I built a fake and appreciate my Panasonic! Even if the ravages of time have afflicted that Panasonic-body. And there was a wonderful story hidden on the Panasonic 8 MB Compactflashcard.
I found fotos at least one decade old taken in – yes where?
Can somebody confirm that this huge grafiti-style wall really resides in Santa Cruz, California? If it is Santa Cruz!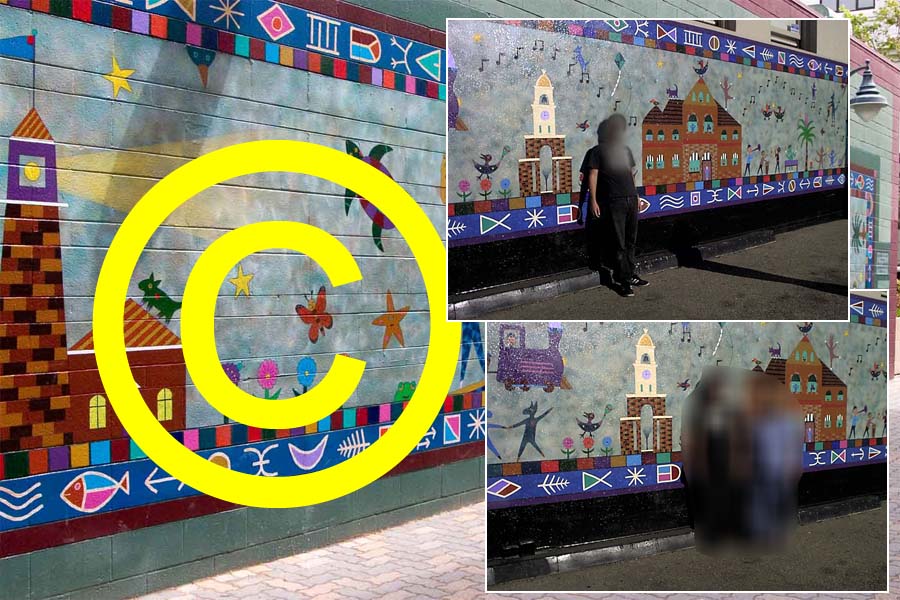 After some research in California I got the solution! Beth Tobey, Arts Program Manager City of Santa Cruz Economic Development Office confirmed that the mural is located in Santa Cruz. Artist James Aschbacher created the mural "Song of Santa Cruz" 2001. The mural still exists! The date fits with the Panasonic from 1998. In these days nobody changed his expensive digital camera after some months.
And there were more fotos reconstructed from tiny 80 x 60 Pixel thumbnails found on the Panasonic Compactflashcard. Are these glaciers from Alaska or Tierra del Fuego?
It is NOT Tierra del Fuego. Asking some travel agencies specialized on South America especially the southern end of the continent, the location turned out to be the Lago Argentina. You can book boat trips to visit the glaciers.


Enjoy my "Nikon Coolpix 600" – Pardon – Panasonic PV-DC1580-report:
https://www.digicammuseum.de/geschichte ... e-09-2016/
Ralf