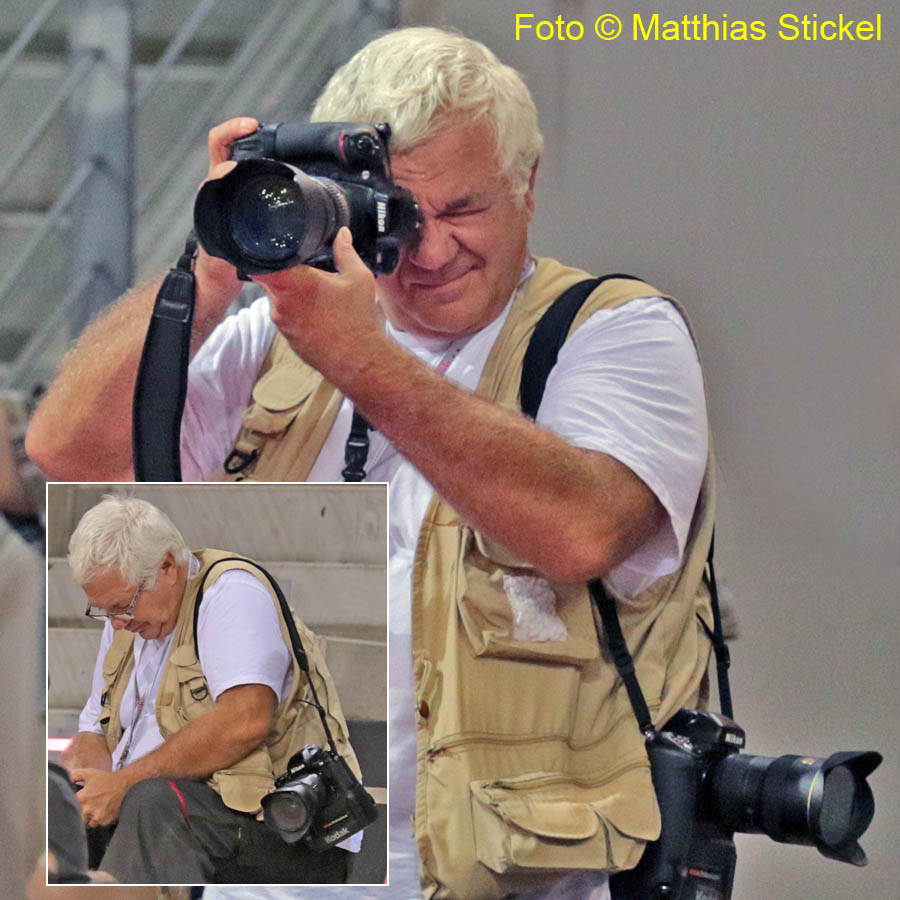 After I had been stupid enough letting go my first Kodak DCS760 in 2008 I was really happy to get another DCS760 beside my Kodak DCS620x. To my big surprise the "Number of Actuations" was only 1300!
Only 6 MP and ISO 400?
Just open a Kodak DCS raw-file with Adobe Raw, you have the choice between 6 MP, lower AND higher resolutions. You can choose 3.032 x 2.008 = 6,1 MP, 4.096 x 2.713 = 11,1 MP, 5.120 x 3.391 = 17,4 MP or 6.144 x 4.069 = 25,0 MP. OK, the last two settings seems very optimistic but the 11 MP works perfekt! But I am sure that an experienced prepress image editor could prepare the 25 MP to be printed at a big size in a 300 ppi high glossy oversize magazine in 2001.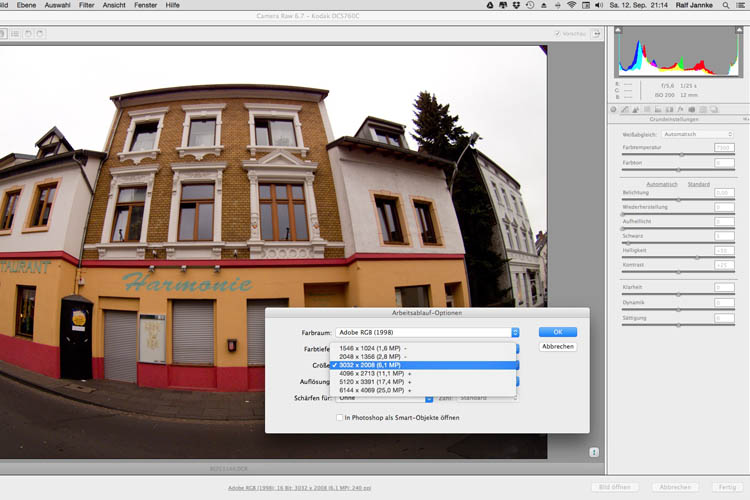 Surely not provided for reportage- and sportsphotography my DCS760 had to surrender the challenge Basketball. Before I found Rob Galbraith's report about that DSLR from May 2001:
http://www.robgalbraith.com/content_pag ... -3962-4041
Rob took the DCS760 to a baseball-match and pushed the DCS760's ISO 400 max speed two stops, what means ISO 1600! That made me curious. 2001 you had to work with Kodak PhotoDesk/QuantumMechanic. Today I use Adobe RAW or Adobe Lightroom, working with high iso files to be denoised and edited. So why not a try with ISO 400/- 1EV exposure adjustment = ISO 800? See what happened: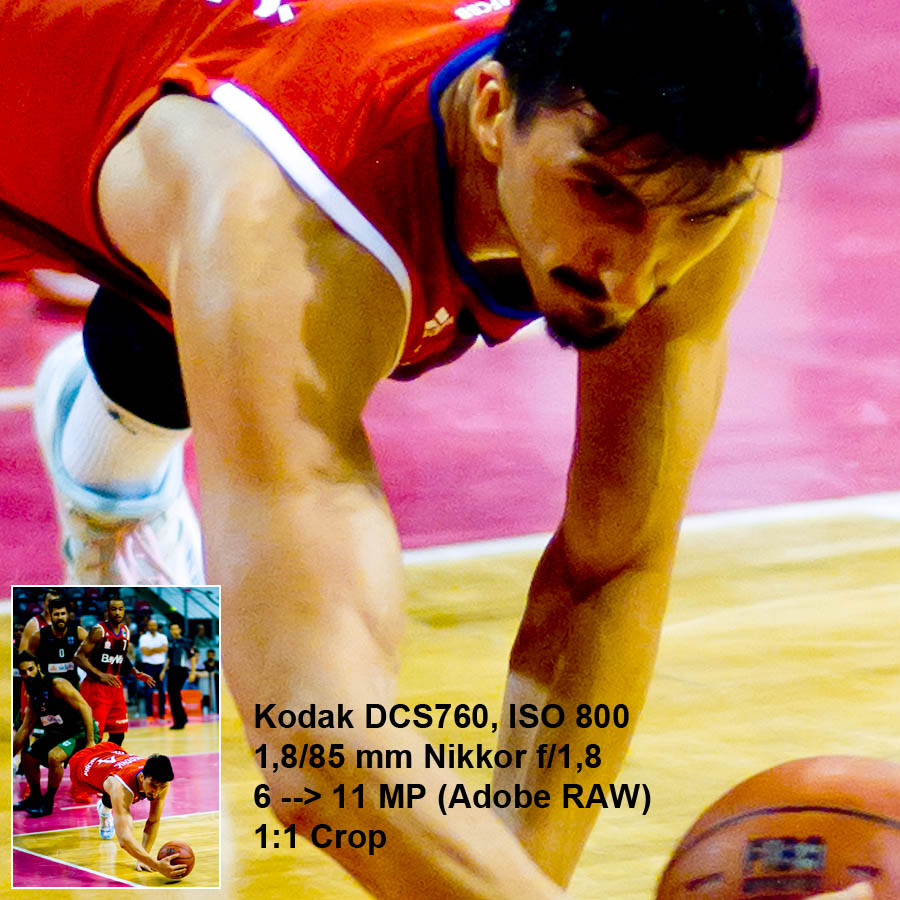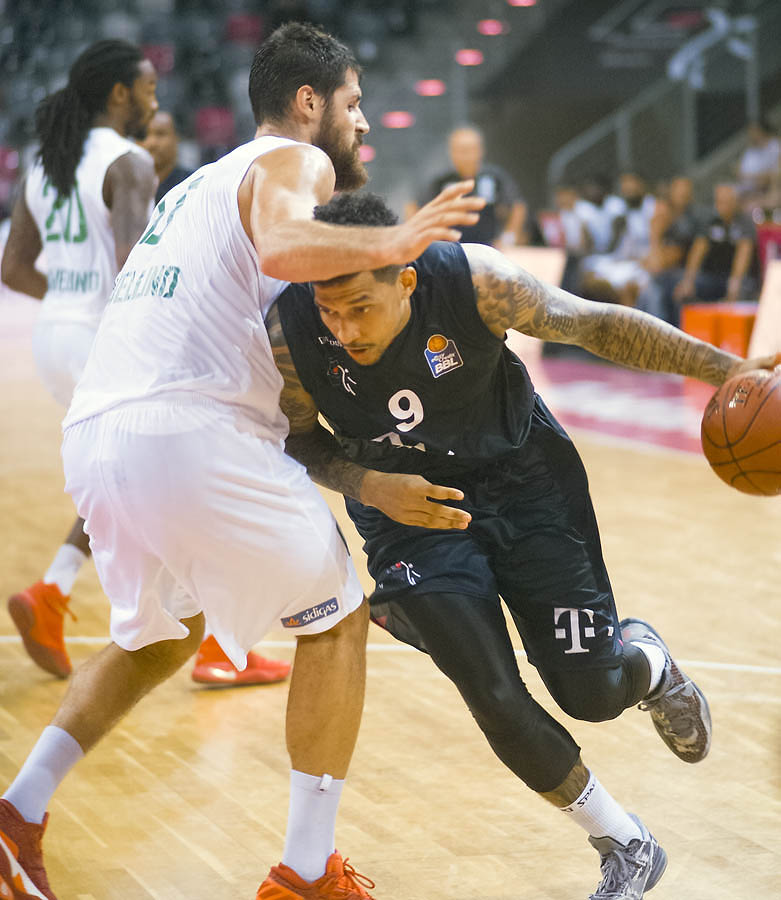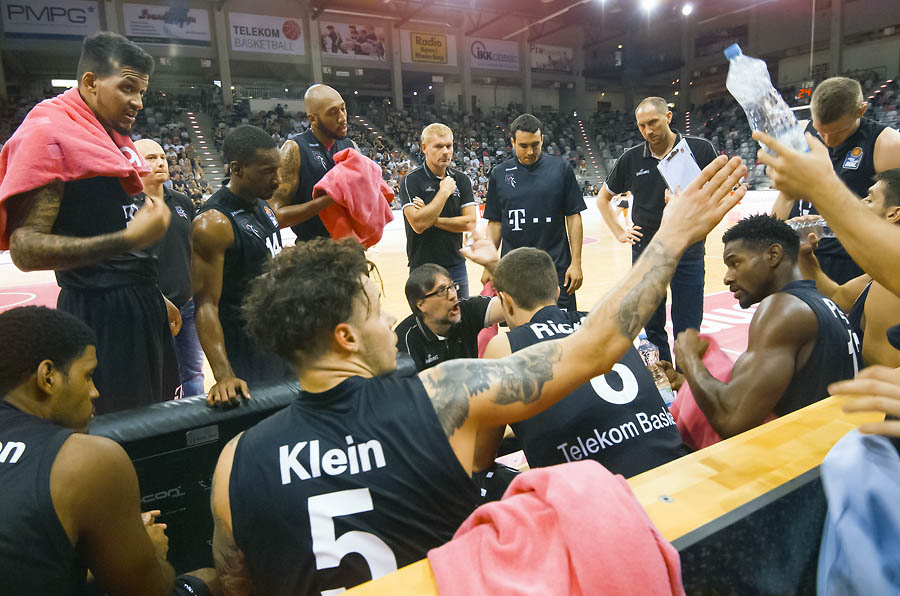 The "time-out"-shot had been taken with the 4/16-35 mm VR Nikkor
It worked, but: The only 1300 low-actuation DCS760 has proven as an overheated diva. Overheated? Something is wrong with the camera, the body starts to heat up in nonstop operation until the camera-computer collapses. Cooled down to room temperature the DCS760 works again. So far I have no explanation. Anyway it was possible to take fotos. This is the first part of my DCS760 report.
https://www.digicammuseum.de/geschichte ... 60-teil-1/
A larger part two will follow!
Ralf